If you are wondering...
Here are some details about my working methods.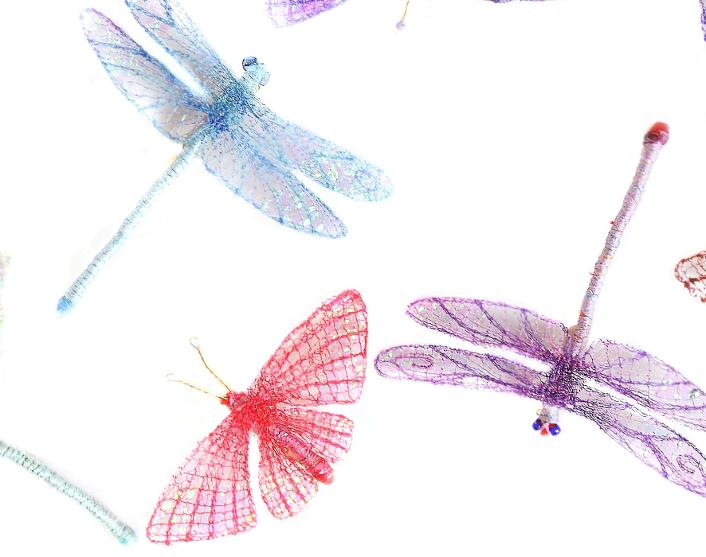 Insect Brooches in Free Motion Embroidery.
I usually remove the presser foot for free motion embroidery, but sometimes I use a darning foot. The fabric can then be moved in any direction. To make my butterfly and dragonfly wings, water soluble fabric is held in an embroidery hoop while the shape is gradually built up. Once complete, the fabric will be dissolved away in water leaving the embroidered threads. The wings can then be pinned out to dry and attached to bodies made by wrapping wire in embroidery cottons.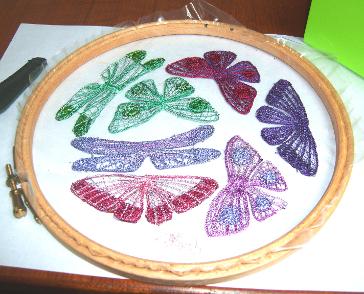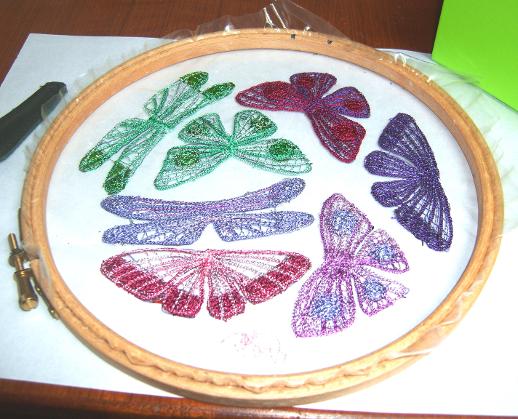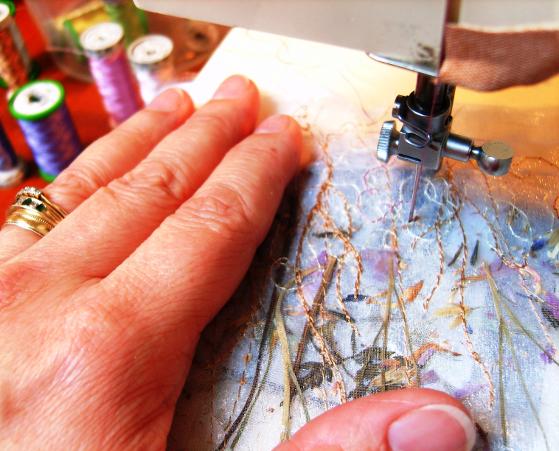 Hedgerow Pictures
I build up my Hedgerow Pictures on a painted fabric background. Sheer fabrics are layered with dried organic fragments, such as petals and grasses. Then I add fabric snips, threads, etc. Details and extra flowers are added last with more fabric scraps and free motion embroidery worked over the layers. No embroidery hoop here, as this would distort the fabric and break up the grasses etc. Finally the whole picture is stabilised with a sealant to protect the surface. Hang your picture as you would a watercolour-away from damp and out of direct light.
Botanical (Eco) Contact Print.
A method of releasing the natural pigments in leaves and transferring them either to paper or fabrics. Leaves are sandwiched between layers of paper and pressed together by wrapping tightly around a dowel or tube and tied. The bundles are then steamed or simmered in water for an hour or more. Once cooled, the bundles are unrolled and dried, revealing the natural imprint left by the leaves. I use my printed papers to make these hand stitched books, ideal for sketching/painting or as a journal.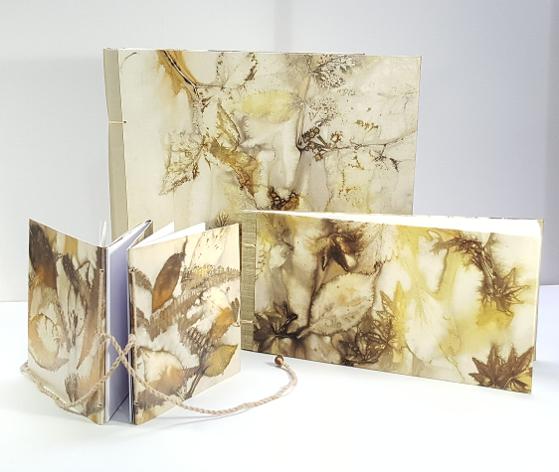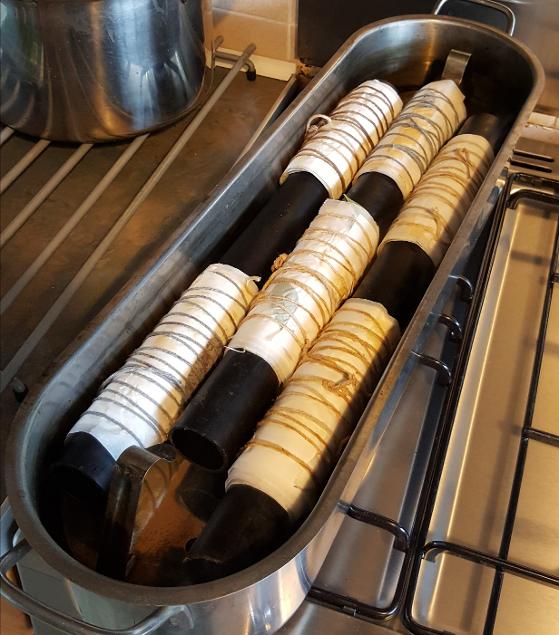 © Copyright HeatherArbonTextileArt